UPCOMING EVENTS

Friends of Friends New York Fundraising Event

The 20th annual fundraiser for Angkor Hospital for Children is scheduled for Saturday, Oct. 12, in Manhattan. Click here for more information and to purchase tickets and tables.

Third Annual Luang Prabang Gala

The fundraising event is scheduled for Friday, Oct. 18. Details are forthcoming.

The Carlsberg Classic Golf Tournament

The fundraising tournament is scheduled for Saturday, Oct. 19. Proceeds benefit Lao Friends Hospital for Children. Details are forthcoming.

7th Run for the Children: Luang Prabang Half Marathon

The annual charity race is scheduled for Sunday, Oct. 20. Information about the race and online registration are available here.

LFHC is seeking a Human Resources Specialist to serve as a volunteer to train the HR staff at the hospital.Details can be found here.

The hospital is also seekingexperienced doctors and nurses to serve as volunteers. Information can be found here.

LFHC also seeks a Supervising Pediatrician to serve a one-year commitment and a Neonatal Nurse for a period of 6-12 months. Information about the Supervising Pediatrician position and how to applycan be found here. Information about the Neonatal Nurse position and how to apply can be found here.
LFHC Participates in Major Research Study of Beriberi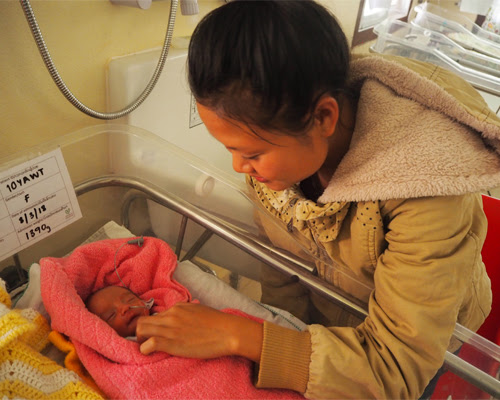 Thiamine deficiency, commonly referred to as beriberi, is rampant among the patients brought to Lao Friends Hospital for Children, especially among the poorest and most isolated rural children. Without quick treatment, most of these children would die.
By caring for hundreds of children per year with a disease that is found throughout rural populations in Asia and Africa, LFHC has the opportunity to become a center of excellence for patient care, education, and research into beriberi and milder forms of thiamine deficiency.
We are thus proud to have partnered with colleagues at the Institute for Global Nutrition at the University of California, Davis and the Lao Tropical and Public Health Institute to undertake what may be the world's most comprehensive study into the physiology and pathology of thiamine deficiency in infants. Funded by the Bill & Melinda Gates Foundation, a large team of researchers has joined LFHC to enroll nearly 700 hospitalized children over the course of the next year who have illnesses consistent with severe thiamine deficiency.
Nurse Anesthetists Program Gains International Recognition 
   LFHC's process of training nurses in anesthesiology recently gained formal recognition by the International Federation of Nurse Anesthetists.
Three staff members have met all the educational requirements to become graduates of the LFHC Nurse Anesthesia Program. Noy Keopaseuth and Si Ly are the latest graduates. They join nurse anesthetist Kuelee Lao Faiyia, who graduated from the program last year.
The scope of LFHC's program has already been approved by the Luang Prabang Department of Health.
The three LFHC nurses spent 5-7 months at Angkor Hospital for Children as part of their education. The nurse anesthetists at AHC have received the Golden Apple award from the Health Volunteers Overseas (HVO) organization for their teaching program in 2019.
In the next six months, Kulee will be traveling to the United Kingdom to observe anesthesia care and Si Ly will travel to Pittsburgh to observe anesthesia care.
Surgeons Save Teen Injured in Motorbike Accident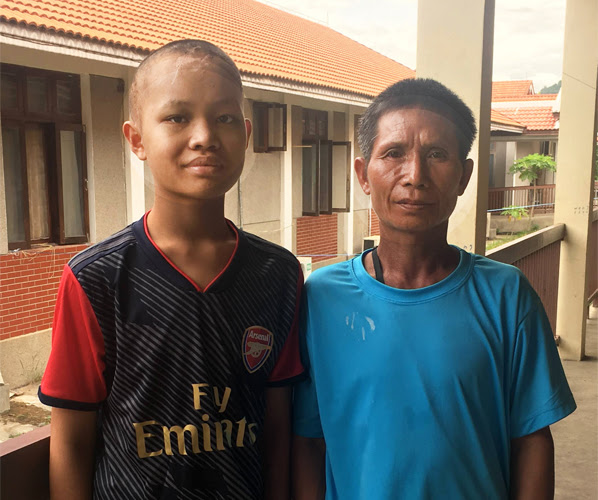 A motorbike accident left 14-year-old Thong unconscious and injured, so his family rushed him to nearby Nambak District Hospital, where he was treated for his wounds and then referred to Lao Friends Hospital for Children.
After a five-hour journey, Thong and his parents arrived at LFHC. Emergency Room doctors immediately noted that the boy exhibited symptoms indicative of a severe head injury.
A surgical team successfully relieved the pressure from an epidural hemorrhage and Thong gradually recovered during a two-week hospital stay.
Luang Prabang Cares: Blood Drive Week 2019
   The Luang Prabang community came together last month to donate blood and support Lao Friends Hospital for Children and the Lao Red Cross in raising awareness about the need for blood donations.
A total of 171 blood donors contributed to the five-day campaign, which ended on World Blood Donor Day (June 14) – 60 more donors than the 2018 campaign.
The donated blood is used at LFHC during surgeries and for transfusions needed by children afflicted with thalassemia, an inherited blood disorder.
Support the Run with Heart Team